Tutoring News Post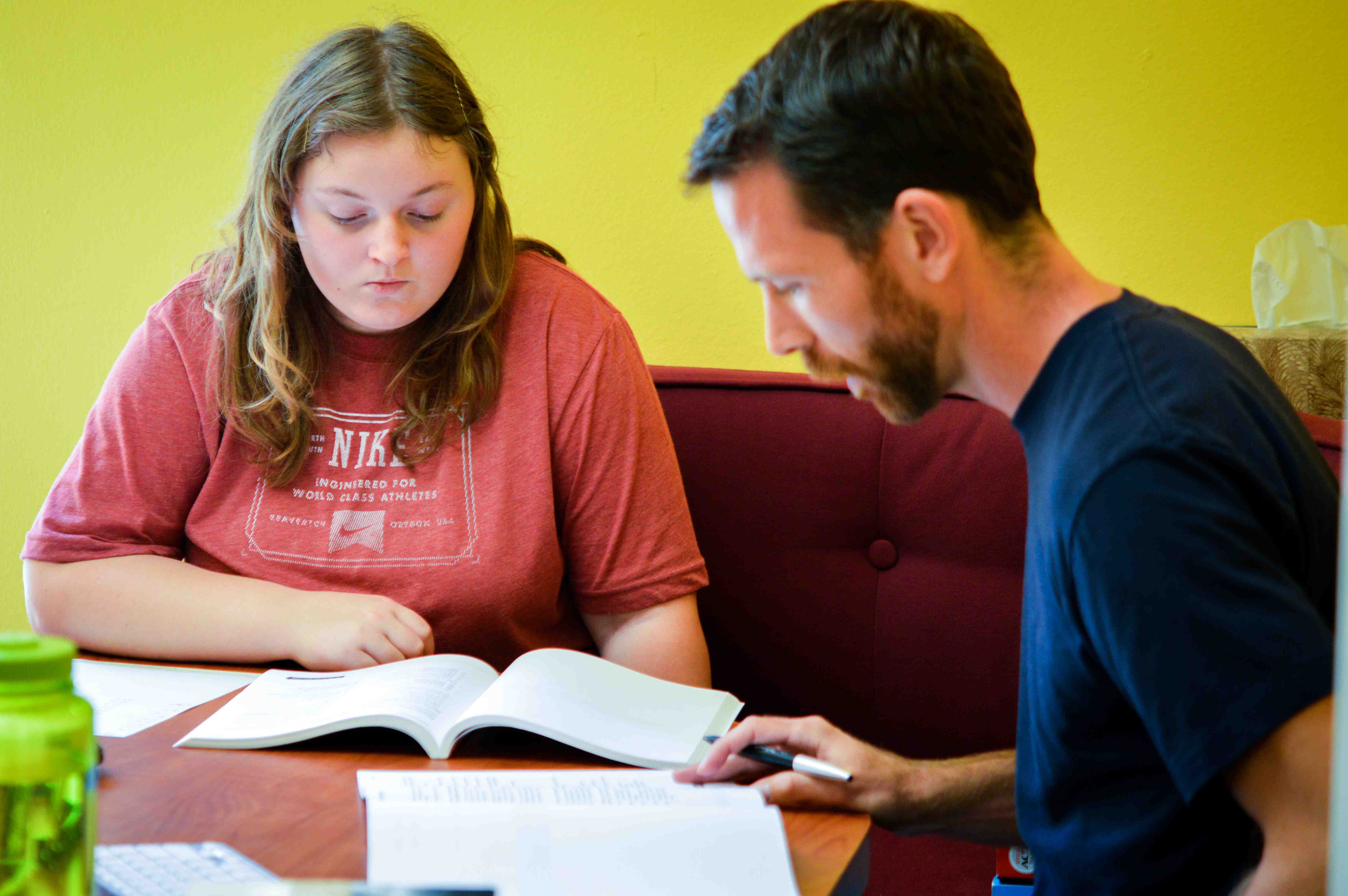 Test-prep tutoring and essay editing is my full-time profession. I know it's not a common job, and that many of my students have never had a tutor before, which is why I've always offered free 15-minute phone consultations to anyone genuinely interested in my services. After nearly 20 years of being in business, I still get asked the same types of questions during my email chats and phone conversations. Two of those classic questions are, "What are your methods?" and "What happens during the sessions?"

In an effort to save everyone time, allow me to do my best to answer those questions here.

Tutoring, coaching, whatever you want to call it—it's the very best way to learn, because it's like teaching times 10. Why times 10? Well, because the average test-prep class has about 10 students. In a tutoring session, you get private, customized, one-on-one attention. To be exact, you get ten times the attention. It's not exaggeration: it's simple math. Lessons are customized for you and you only.

But what actually happens during sessions?

Well, most of tutoring is simply a detailed, real-time, customizable conversation with an expert. But hold on—I'll get back to that in a second. What's even more important is what happens in-between sessions, so let's start there.

Two major advantages of having a professional tutor on your side are structure and accountability. Every week, I will customize a homework set for you or your student that is tailored to fit his/her/your particular strengths and weaknesses as a student, as well as your unique number of hours available each week for studying.

In between each session, I expect you to complete a minimum of 30 minutes of homework, but ideally, closer to 90 minutes or even more.

Before each lesson, I ask that you try to not only correct your homework (don't indicate the correct answers—simply mark wrong answers as wrong), but also review the homework beforehand by re-trying any questions that you answered incorrectly the first time. Ideally, you re-try the question without access to your original answer ("blind re-try") and record the results.

That way, when it comes time for us to work together, we don't waste any time fumbling around looking for material to review, and you can prioritize the questions that you want to cover in each lesson. Questions you got wrong twice should take first priority! Questions you answered correctly on the second try are less of a concern, but should still be discussed if possible.

Here's what happens during the lessons / sessions themselves: we discuss the questions that you've selected in advance, and we continue to discuss them in-depth until we have extracted the maximum possible learning from each and every question. In some cases, that might mean sending you a link to an online resource, or taking a picture of a correctly worked-out math equation. In other cases, that might mean discussing each answer choice until we have not only proven the correct answer, but also disproven all the remaining answers. For other questions, we might discuss higher levels of test-taking strategy, such as test-wise knowledge, or how small tweaks to the wording or answer choices could change the mechanics of each question. In some cases, I may recommend that you try similar questions from other tests for comparison, or even design an original, imitation question that tests the same concepts (often in a simpler way), so that you can attempt to re-apply the same principle in a different context.

Since I now meet with students exclusively online, you will also have the convenient option of recording all of your Skype, Zoom, or Facetime sessions, thus allowing you to "rewind" and re-watch important parts of the lesson.

May I record sessions?

Yes! I definitely don't mind if you record lessons. Here are some recommendations for Mac and Windows computers--screen recording is now a built-in feature on Mac OS X Mojave and above, and on Skype, for example.

Why are your hourly rates higher than everyone else's?

I understand that my hourly rates are not cheap for a tutor/coach. In fact, they are among the highest you will find in my profession. However, you will find that I make up for my higher rates with an extremely high rate of efficiency. I offer lessons as short as 30 minutes each week, for example, which allows you to stretch a 5-hour package over 10 weeks of instruction. In addition, the cost of tutoring should be considered proportionately along with its importance in the admissions process.

To be more blunt, my rates are high because tests such as the SAT, ACT, LSAT, GMAT, GRE and ISEE matter so greatly to one's admissions changes, and of course because of simple economics: my services are in high demand and I need something to help stem the demand to a more reasonable level (I limit myself to approximately 10-12 students at a time). Although I have provided a wealth of free SAT and ACT resources for those who cannot afford my services, I have a family to support and am not going to charge less than what my clients are willing to pay.
Do you also offer college consulting, application advising and admission essay editing? Can you help my student put together a college list?

Yes, I do offer college consulting as well as application essay editing services, and have done so since 2002.

Do you have references / prior scores?

Yes, I have dozens of references, and perfect scores on the SAT and ACT, as well as 99% scores on the LSAT, GMAT and GRE--as well as proof of all of my scores.

When can we chat?

Sundays-Thursdays are best. I generally work Sundays from 10 am - 4 pm, and Mondays-Thursdays from 10 am -7 pm MST.

I look forward to speaking with you. Call me toll-free at 866-584-8886, and dial extension 4 for my direct line. Please leave a message (I screen all unknown calls).

Sincerely,

-Brian
---